Kitten
In Husse Exclusive range of products you will find special food for kittens. Once the mother cat begins weaning her kittens, it's recommended to slowly introduce solid food by having it available every few hours. Kitten food, as opposed to food given to adult cats, is high in protein, calcium and other nutrients necessary for well-being.
澳門建議零售價 MOP 58 Soft and tasty treats developed to support urinary health 鬆軟又好味 的零食,保持泌尿系統健康,一包有齊3款口味(雞肉味、三文魚味、蔓越莓味)心心形狀的

澳門建議零售價 MOP 78 Chicken jerky strips – healthy, oven-roasted treat for cats 雞肉乾- 一款焗爐烤製的貓貓健康零食

澳門建議零售價 MOP 320 Recommended for kittens from weaning to 12 months. Also suitable for pregnant and nursing cats.
Cat age

Style of living

Cat activeness

Special needs

Animal Protein

Special ingredient

Supplements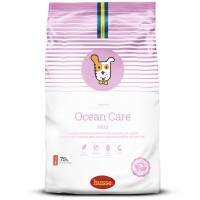 Carefully selected ingredients with prebiotics to support digestion and essentia...