Senior
Senior dogs need special food to keep them in perfect shape and delay the effects of aging. Generally need lower-calorie diets to help prevent obesity and higher-fibre diets to improve gastrointestinal health.
Highly digestible- salmon and rice for dogs with sensitive digestive system
Dog size

Dog age

Dog activeness

Special needs

Animal Protein

Special ingredient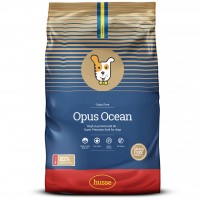 High in protein and fat - Super Premium food for dogs
Food supplement for dogs, cats and horse.