03/12/2017
Check out our latest products !
All the supplements are NOW available, and our new product "VERMI" -- herbal de-worm for dogs and cats.
Portable water bowl 1L and 1.8L ,
NEW snacks Rollies -- Tasty rolls with beef,
Enriched with vitamins A,D and E, important antioxidants that support the dog's immune system!
And don't forget our best selling pure salmon oil -- Laxolja: suitable for dogs, cats and human comsumption!
More >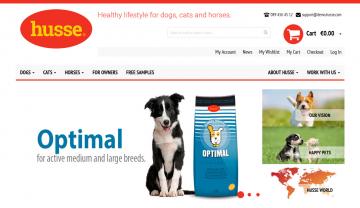 19/02/2016
Surf around our new and updated web shop, to read more about our product and services! The layout is new, but our high quality products and superior service remain the same.
More >